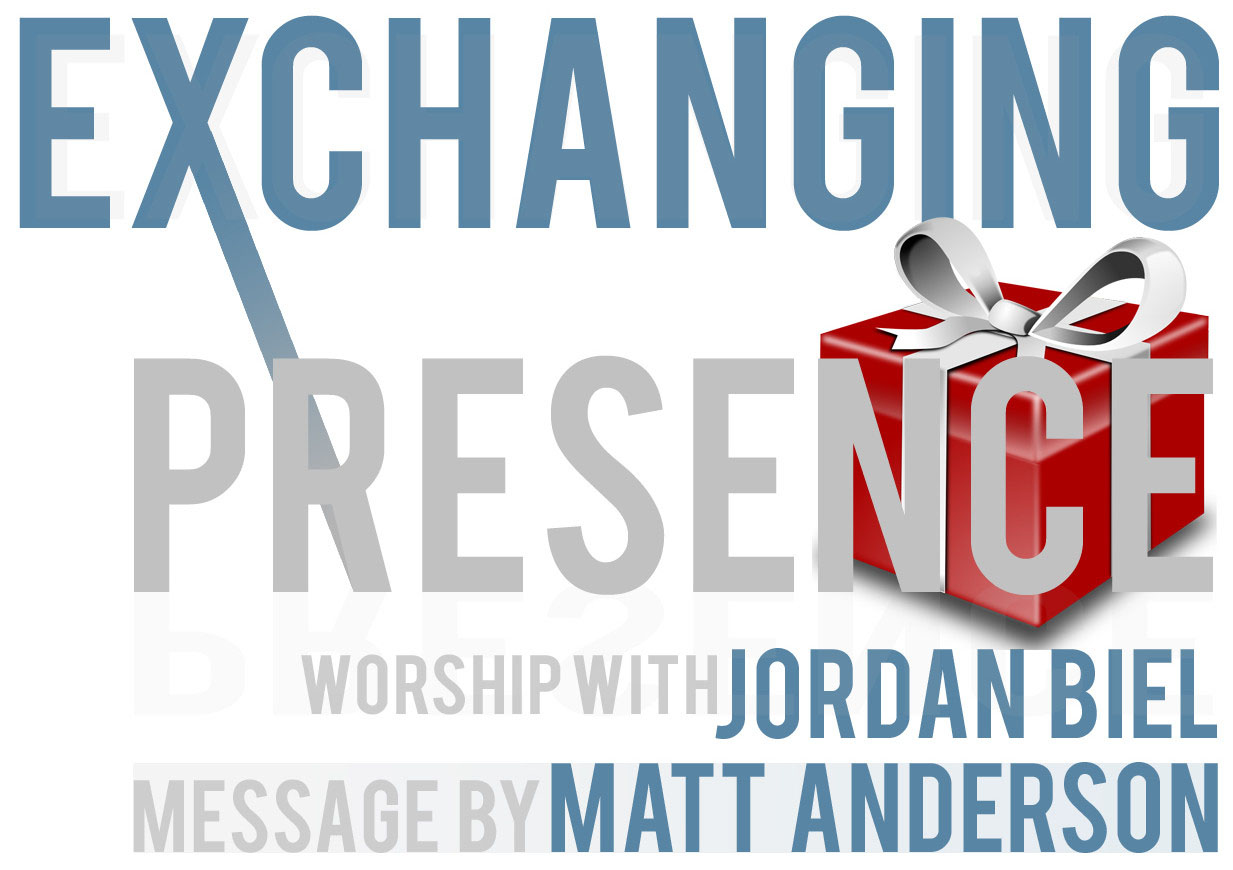 Pastor, if you're not sure what to do for Christmas, look no further.
My friend Jordan Biel and I would love to come to your church this Christmas and provide a time of worship and inspiration. We call it "Exchanging Presence." Jordan and his band will play familiar and original Christmas worship music to focus our hearts on the Reason for the Season. Then Matt will bring an inspirational Christmas message that you won't soon forget. It will be a great experience for your church with almost no legwork.
Please know that if you have budgetary concerns, you can let us know and we can explore options that will fit the needs of your congregation. We would love to make your church a part of the Exchanging Presence tour this Christmas season!
If you're interested, please visit www.exchangingpresence.com for more information.